Base Line Lake Hamburg MI information
Baseline Lake on the chain of lakes is a public all sports lake that is 254 acres in size. It is a public lake like all the lakes on the Huron River chain of lakes because there is a DNR public launch on Portage Lake. If you can get on Portage Lake you can boat to Base Line Lake. There are no wake restrictions on the lake. There are some no wake zones on the river between the lakes.
There is no public beach, no marina on the lake, and no state approved water ski course on the lake that I know of. Depending on where you live on the lake your children will go to Dexter or Pinckney. The streets around the lake are either paved or gravel.
Base Line Lake is part of the Hamburg chain of Lakes or as some people call it the Portage Chain of Lakes. It is the last lake right before Portage Lake. There is one sunken island on the lake where it gets about 5' deep. Baseline Lake is a big round lake. There are a couple of deep holes on Base Line Lake of 64' and 54'. University of Michigan has a sail club on the lake at 8010 Strawberry Lake Rd for students. U of M sail club
The lake is fed by the Huron River from the north (Whitewood Lake is to the north). What is great about the chain of lakes it that it is a boater's paradise no matter what you do with a boat. For a pontoon person you could take a whole day exploring the shoreline and looking at all the home with your guests. For water skiers, jet skiers, and wakeboarders there is Portage Lake, Baseline Lake, or Strawberry Lake with lots of room and lots of width to enjoy those activities.
Fisherman have lots of drop off's, and weed beds to fish on the many different lakes on the whole Portage chain of lakes. Kids on the lake either go to Pinckney or Dexter schools depending on where they live on the lake. There are not a lot of wide open spaces or privacy on Baseline Lake.
What is the best county to buy a lake home in? You should not base your decision on buying a lake home in on a county. It should be about convenience. If you are thinking about commuting to work which lakes, which counties will work best for you. You do not want to be driving an hour and a half back and forth to work when you could have been driving only 45 minutes.
Another factor in many of my clients decisions is not only drive time to work, but also how far are their kids. How far do the kids have to drive to get to the lake home, or lake cottage. I have had clients that have kids in Lansing and one in Mt Clemons. So they want the lake cottage to be somewhere in between. Or one in Ann Arbor and one in Farmington Hills. The clients may be retired so they have no drive time. It is more about convenience to the kids.
Of course Wayne, Oakland, Livingston, and Genesee Counties all have lakes. All lakes are different. So besides drive time it may boil down to the lake and the lake home you can find. If you are not restricted by drive time then you have a wide open choice of four counties and hundreds of lakes.
So there is no best county to buy a lake home in. There is no best city to buy a cottage in. It is all about your criteria, your wants. If you have no travel restrictions or times you will have many choices. Feel free to email me what you are looking for in a lake home so I can set up a specialized lake home search that can be emailed to you. My email is yesmyrealtor@gmail.com
Base Line Lake Homes Hamburg Mi
The homes are not widely spaced apart although there are some homes that sit on lots over an acre. There are no condominiums on the lake. There are some lake access homes near Base Line Lake. The homes have hooked up to sewers and have wells.
Baseline Lake in Livingston County is part of the Portage Chain of Lakes near Hamburg Michigan. There are many beautiful lake homes on the lake and is a lake you should consider. This website is all about Lake Cottages, Waterfront Homes, Lakefront Condos, Lake Lots, and Weekend Getaways in Oakland County and the surrounding Metro Detroit area. Find Your Lake Home on Your Favorite Fishing Lake or Your Favorite All Sports Lake in Michigan. "We are Lake Home Owners with Expert Advice" on our local lakes and real estate.
Save thousands and thousands of dollars when selling your home. I have some of the lowest home selling commissions. Why pay full commission to a real estate agent and give away your hard earned money. Are you willing to over pay for selling your home? Give me a text or call today 248-310-6239 to see how much your home is worth and how much you can keep in your pocket.
Call or Text me @ (248) 310-6239
If you are looking for a good lake realtor to help you find the best deals on a lake home. I know the local lakes and can save you lots of time and stop you from making a bad decision on a SE Michigan lake home.
Search 1,000's of Listings at Michigan Lake Homes by county, city or the Price Range that fits your needs. I am your Southeastern Michigan Lake Homes Real Estate Specialist helping hundreds of home buyers find and sell their lake homes. Lake living is a great lifestyle. Whether it is watching the sunset or having a bonfire with friends and family you will learn that so relaxing. If you love water you have come to the right place. My goal is to explain the local lakes in Oakland County and Livingston County so you have a resource to go to for valuable information you cannot find elsewhere.
Baseline Lake properties are not very wide. They range for the most part between 40' and 70' frontage. You won't find big acreage on Baseline Lake. There are some homes that seem like they have been squeezed in between the lake and the road.There are some lake front homes that are "shotgun" style homes. What I mean by that is that the home was built on a 40' or 50' wide lot that is deep. So the home is 40' wide but maybe 80' long. The longest part is running from the road to the lake. They don't have a lot of frontage on the lake, but yet the house is good sized.
Of course like most Livingston County lakes there are older lake homes from the 1920's to the 1940's. Then there are homes that have been built in the 1960's or 1980's or 2000's.
If you are looking for a good lake realtor to help you find the best deals on a lake home. I know the local lakes and can save you lots of time and stop you from making a bad decision on a SE Michigan lake home. There are little 1000 square foot ranches all the way up to 4000 square foot colonials. In the last 3 years (from 9/2011) the least expensive Base Line Lake house sold for $208,000 and most expensive lake front property sold for $730,000. It was a 4 bedroom, 2.5 bathroom, 3200 square foot home.
Call me for your list of Baseline Lake homes for sale. My cell is (248)310-6239.
Base Line Lake Location
Base Line Lake is located in both Washtenaw County and Livingston County MI. The lake is in both Hamburg Township and Webster Township. It is East of McGregor, North of Strawberry Lake Rd, and South of Shehan Rd.
Base Line Lake Fishing
What is great about the lake is that you can go to any of the other lakes on the Hamburg chain of lakes without taking your boat out. So if the fish aren't biting on Base Line Lake they may be biting on Galagher Lake!
Blue Gill
Carp
Crappie
Northern Pike
Smallmouth Bass
Gar
Largemouth Bass
Rock Bass
Yellow perch
Pumpkin Sunfish
Catfish
Did you know that 90% of all home buyers now use the internet to start their home search. Wouldn't you like your lake home on the best lake site in Metro Detroit? Email us to get your home on the internet and to get it sold! YesMyrealtor@gmail.com
There are very few lake foreclosures on Livingston County Lakes. When they come up and are in good shape they get snapped up quickly. Don't low ball them, bid to get the home. Call me on my cell at (248)310-6239 for your list of Livingston County Lake foreclosures.
Other Hamburg Township Lakes and Lake homes for sale. Other near by Livingston County Lakes include Tamarack Lake, Whitewood Lake, and Big Portage Lake.
If you are looking for Lakefront property sign up for my
Base Line Lake Waterfront VIP club
get the latest foreclosures and Base Line Lake real estate emailed to you daily, weekly or monthly so you don't miss out on the deals.
If you are moving to Livingston County Michigan in the near future there are many beautiful lakes and communities to chose from. Feel free to email me for a Livingston County relocation package.
Russ Ravary your Hamburg Township Lakefront real estate specialist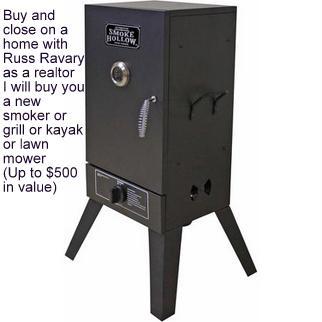 My Thought for the Day
"This is the final test of a gentleman:
his respect for those who can be
of no possible service to him."
William Lyon Phelp
Michigan Realtor ratings and Testimonials
"Russ was kind and helpful. We had not bought a house in over 40 years so we had no idea what was in store for us.
After reading the testimonials on Russ's website, we gave him a call. We'd had a bad experience with a previous realtor, so we were cautious. But it turned out to be one of the best decisions we ever made.
He answered all our questions and even worked around our schedules to show us houses. As busy as Russ can be, he always returned our calls.
Even when we decided to put the search on hold for almost a year, Russ waited patiently for us to be ready. He told us that when we were ready again, he'd be ready to help.
Bottom line, Russ is a very good realtor who goes above and beyond what you expect. Thank you Russ for everything! We and our dogs love our new home!"

~Frank and Maria Botello~
~~~~~~~~~~~
My husband and I chose Russ to be our real estate agent after a friend highly recommended him. We were moving here from Canada and only had a few days to look at homes. When we came in to town, Russ went far above the call of duty. He had thoroughly planned our 2 days and had numerous homes lined up for us to view. After talking to us briefly and asking us a few questions before our arrival, he new exactly what types of homes would be ideal for us. After searching for a short time he found the perfect home for us.

After the sale, Russ even met our painters, carpet cleaners and home inspector at our new home since we were still out of town. He also gave us detailed lists of available utility companies, schools, cable services, cleaning companies, house cleaners, fun things to do and wonderful restaurants in the area. Russ made the entire experience enjoyable and easy. He has a laid back, genuine personality and my entire family felt comfortable with him immediately. He feels like a friend not just our real estate agent.

I would HIGHLY recommend Russ to anyone with complete confidence.

Lindsay Gourneau


"If I could talk, I would say thanks Russ. But as you can see I tied up doing more important things"
Thinking of buying a lake home? Get the latest lake listings so you do not miss out on the best home. Email me at yesmyrealtor@gmail.com to get your list.
Russ Ravary - Metro Detroit real estate agent
Real Estate One
(248) 310-6239 YesMyRealtor@gmail.com
8430 Richardson Rd Commerce MI 48382
#baselinelakedextermi #baselinelakepinckneymi #baselinelakelivingstoncounty #homesforsalebaselinelakedexterMI #homesforsalebaselinelake #homesforsalebaselinelakepinckney #lakehomesforsalebaselinelakepinkckney #baselinelakehomesforsaledexter #chainoflakehomesforsale #baselinelakefronthomesforsalepinckney #homesforsaleonthechainoflakes #lakehomesforsaleonportagechainoflakes